Boruto: Naruto Next Generations Sezonul 1 Episodul 3
Metal Lee Goes Wild!
Shikadai realizes he has been too harsh with his mate Metal Lee who is always make himself nervous when in front of other students. When Shikadai asks his father, Shikamaru Nara, he decides to apologize to him. However, by the next day, Lee goes berserk and attacks his mates with Boruto's right eye noting a strange change with his chakra. After succedding at making Lee recover, Shikadai and Lee befriend.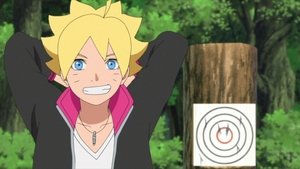 Apr. 20, 2017